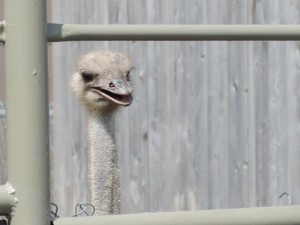 Monday night: I am parked on the bed, tip-tapping away, with both cats lounging beside me as Kelly writes in the next room. It was a cool and sometimes blustery day, but now the sky has cleared and the evening light is pleasantly mellow. Our birch trees are putting out teeny tiny leaves. I love the spotted crepe-y look of birch trunks; I missed them when we moved away from Northern Alberta when I was eleven or so. I associate the look of them, somehow, with contentment.
We were at Ad Astra all weekend, seeing people and talking books, so today I mostly worked through a logjam of teaching tasks, as well as figuring out out the plotty heart of one of the three novel concepts I'm incubating. I am calling these concepts the stork babies, since some species of stork hatch multiple offspring, who then duke it out in a rather grisly game of survivor, the stronger voting the weaker out of the nest, kersplat, until only one remains. If I ever wrote a book called Things I learned from David Attenborough, there would definitely be a bird chapter entitled "Nature's Most Beautiful Assholes."
The storks' current working titles, in birth order, are Tom the Liar, Glory Days, and Magic Fairy Sparkle Princess. I expect all of these titles to change no matter who outwits, outlasts and outwrites.
I am also pleased because I've realized the Poldark series is finally available via my preferred media vendor. We've been waiting for this to happen for months! Now if only iTunes Canada would unlock Grantchester S2…