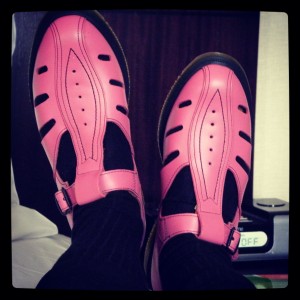 I decided to time travel back to May 16, 2002 today, and revisit my first ever blog entry, back on Livejournal. I found Rumble still a kitten, and me writing a piece for a critique group deadline. That group, the Fangs of God, has since gone by the wayside. (The entry doesn't offer any clues as to which story it was.)
Kelly and I had moved into our Woodland Drive condo six months before I started at LJ, leaving Chez Frank behind. Our Greece trip with Snuffy had occurred about a year earlier. Marriage equality wasn't even on my radar yet, though it was coming very soon! And we hadn't yet joined the choir now known as Out in Harmony.
The entry has that "Oh, hey, a blog, I need to learn how to drive this thing" that many of you probably remember from your own first forays into the web diary form. Shakespeare it ain't, but I enjoyed looking back.