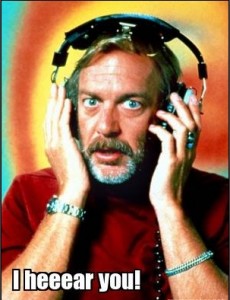 One of the things that went live while I was away at Readercon was an interview with me,
Kelly
,
David Nickle
and
Madeline Ashby
on the Speculating Canada podcast.
The theme of the interview was writer couples
.
Derek Newman-Stille
is a great interviewer, and I think I can safely speak for us all when I say we had a lot of fun talking to him.
And here's Kelly
, talking about "
Waters of Versailles
" on Angela Slatter's blog.
Last week,
Barnes and Noble
listed
A Daughter of No Nation
 for presale. At the same time, a couple of my fans noticed the page I'd added to this site for the book. Some of those tweeted their excitement about the description of the book I had provided.
What was interesting about the Barnes and Noble listing was that even though ADoNN isn't in bookstores yet, I was gratified to see it already has a
People Who Bought This Item Also Bought
line-up, which includes Victor Milan's 
The Dinosaur Lords
and J. Kathleen Cheney's
The Shores of Spain: A Novel of the Golden City
as well as
Alice's Adventures in Wonderland
by Lewis Carroll.
Does this mean anything? Nothing portentous, perhaps. It does mean a few people are keen to have the book as soon as it can possibly be had, and that is very gratifying indeed.