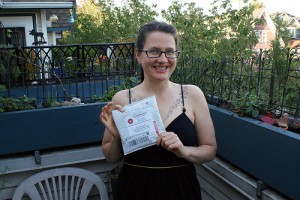 A special shout-out to SURREY INTERNATIONAL WRITERS' FESTIVAL attendees.
The workshops you attended this weekend are condensed versions of classes I teach through the UCLA Extension Writers' Program… in fact, Creating Universes, Building Worlds will be offered by UCLA in January 2012. I tell you this because during the ten-week run of those classes, you get all sorts of readings and materials, more than anyone could possibly absorb in ninety minutes.
I make some of that content available freely, on this page. More of it is here, captured in this series of articles I've written about writing and learning to write. Finally, here is a roster of articles–guest lectures, if you will–I gave to a recent Novel Writing class.
This conference is an intellectual banquet. Think of these links as the complimentary chocolates you smuggled out of the hotel. Enjoy them at your leisure, after you've had something of a breather.
And if there's anything I mentioned or referenced at the workshop that you'd like to know more about, please do drop me a line at alyx@sff.net.
[box type="shadow"]Teaching Materials[/box]
Many of my students are very ambitious. Ten lectures, a pile of writing assignments and a workshop aren't enough for them. And one thing that happens frequently in my courses is that someone will ask me about a topic, in one course, that I've written a lecture for, in another. So I archive a certain amount of material on this site to make it easier to get that material into their hands.
Links:
My teaching page, which has a list of general posts about writing.
Lectures:
The Science-Magic Continuum
Setting the Stage (setting in speculative fiction)
A Question of Character
Plot – What's the Problem?
Revision and Marketing