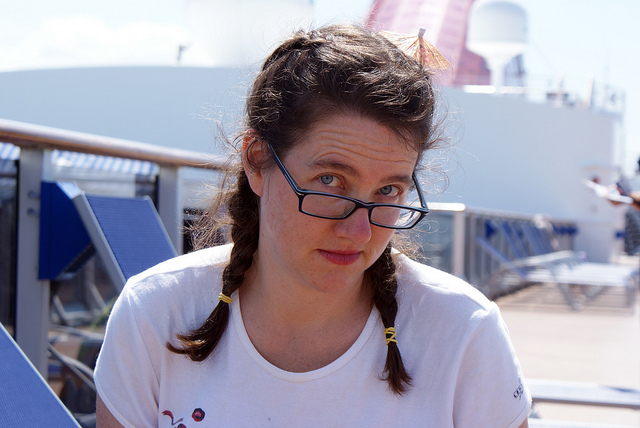 How much should I be willing to change a work–say a gory horror story or something with explicit sex–to make it eligible to sell to a magazine that won't take it in its current form?
I get this question quite often, and what caught my attention this time was the emotional framing captured in the phrase How much should we be willing…
It's a little meta, I know, to pick apart the very words of a simple question. This writer wasn't really asking me to set levels for their feelings about revision, of course. But writing and editing are professions where close reading is a must and everything you say has impact, so for a second I'm going to take this literally. This question, as phrased, is set up in a way that invites us to judge the writer's emotions, isn't it? It's not that different from asking How much should I want to get married?
This can remind us, though, that the idea of revision is emotionally charged. Changing a work of fiction isn't like tightening the bolts on your kitchen taps or defragging a hard drive.
So let's start with this: how you feel about revision (or marriage) isn't really up for discussion: if you're in hate with any given editorial suggestion, that's allowed and valid and perfectly all right. It's your story, always. You never have to do anything to it unless you want to. On the other hand, if you're open or even excited about the idea of making possibly-radical changes, whether it's for artistic reasons or commercial ones or maybe a little of both… that too is just your emotional response.
Basically, don't let other humans try to tell you how to feel.
All right, but that's obviously taking us away from the intent of the question… or is it? If you truly have a story that's on the far end of salable because of its content or extreme sensibility, isn't that a question of artistic impulse in question with the crass needs of the market? Gore's a great example to use here. A lot of people are horrified and even triggered by graphic violence. Readers may actively seek to avoid such content and many fiction markets don't accept stories that push into that sensibility…
… Okay. But horrified. That's a feeling, isn't it? And artistic impulse… that's a value judgment we often attach to feelings that reinforce our sense of ourselves as artists. When we talk about the crass commerciality of wanting to sell stories for money, we're judging too. We all know there's a big tendency in our culture to imply that artists should feel bad if they want to make a living. People can find it easy to assume that someone who courts the markets somehow isn't really a writer, or not really a good writer, and they should definitely feel bad about themselves.
In putting those imaginary judgmental voices aside, ask yourself: what matters to you most? The story as it is, as an expression of your original vision? Or the chances of a sale? Either answer is valid and can determine your choices.
Does this mean you should never examine or question those feelings or impulses? No. It is always worthwhile as a writer to explore the feelings of reluctance that arise when a difficult editorial suggestion is on the table. Sometimes we don't want to trammel the purity of our vision, but other times the reluctance comes from other places. Places like: I am so ready to be done with this story and to move on to the next thing. Or: I don't know how to do what's being asked of me in a way that makes the story as good or better.
No writer, writing instructor or editor should ever argue that you should sell out your true artistic impulses by throwing your story under the bus. If you've got a great tragic ending and someone offers you big bucks to make it happy–we should all face such dilemmas!–and it would truly feel like a betrayal of the work, then you might feel you've diminished yourself and the piece by doing the changes and taking the cash.
But I want to emphasize that editors and readers do not set out to deliberately ruin stories. Editorial suggestions, even commercially motivated ones, are often good suggestions. So do check in with yourself, now and then. Are you leading with No out of habit, without even considering or trying to make the change? Sometimes this is the right instinct, but at other times it can potentially be a reflex that causes you to discard worthwhile artistic possibilities.
As for how to make revisions once you've decided on possible changes to a story, that's a topic for another essay. Or, really, several other essays.
Advice for new writers at this site is provided for free and without ads. If you use and appreciate the essays, you can support me in various ways, including buying me a coffee (once or monthly!), or buying my books or stories.