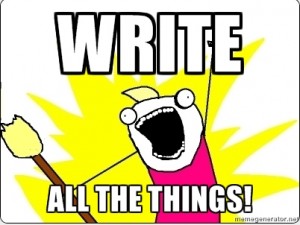 With everything lately being so delightfully focused on the A Daughter of No Nation release, I haven't managed until now to crow about selling Susan Forest and Lucas K. Law a story called "Tribes" to Strangers Among Us: Tales of the Underdogs and Outcasts. The TOC is here and includes an introduction from Julie Czerneda as well as stories by Gemma Files, Kelley Armstrong, James Alan Gardner and many other wonderful authors.
The anthology will launch at When Words Collide in Calgary; a portion of the net revenue from the book will go directly to support programs provided by Canadian Mental Health Association.
Meanwhile, here's what Paul Weimar at SF Signal has to say about the new book:
That wonderous world of Stormwrack itself is convincingly expanded as well. With all of the island nations and the cultures that make up the mosaic of Stormwrack, the author has a wide canvas to go both broadly across the world, as well as deeply within the structures that make the world work. We learn about the island home of Sophie's father, more about the Fleet of migrating ships, and much more. Courts, law, science, social customs both large and small are revealed, and Stormwrack is as tangled, complex, contradictory and interesting as our own world.