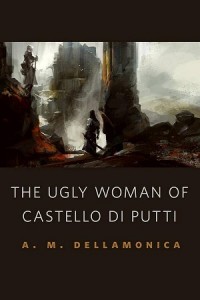 I am excited to announce that I am one of a number of local SF authors who will be appearing this weekend in the Hydra's Hearth Reading Series, at the Ramada Plaza Hotel, 300 Jarvis Street. I'm closing out the series on Sunday, at 1:00 p.m.
These readings are long–an hour long, in fact. This means that for the first time in ages, you can hear me read a whole story instead of just a tantalizing beginning. The piece I've chosen is called "The Boy Who Would Not Be Enchanted." It's set on Stormwrack, the same world as Child of a Hidden Sea
and "Among the Silvering Herd"
; like the latter, it features Gale Feliachild, Garland Parrish of the sailing vessel Nightjar, along with the ship's starry-eyed first mate, Tonio from Erinth. (Tonio's first appearance is in "The Ugly Woman of Castello di Putti"
")
Though this reading series is tied into SFContario 5 and happening under its umbrella, by the grace of the Toronto Arts Council all readings are free and open to the public. So come, hear us! Here's the whole schedule.

Fri 7 PM David Nickle
Fri 8 PM Douglas Smith
Fri 9 PM Derwin Mak
Sat 11 AM Madeline Ashby
Sat 12 PM Karl Schroeder
Sat 2 PM Hugh Spencer
Sat 3 PM Eric Choi
Sat 4 PM Robert J. Sawyer
Sat 5 PM Peter Watts
Sun 11 AM Michelle Sagara West
Sun 12 PM Lesley Livingstone
Sun 1 PM Me!
And if you're wondering about my convention schedule and my Toronto Book Fair events, I'll be posting those soon too.