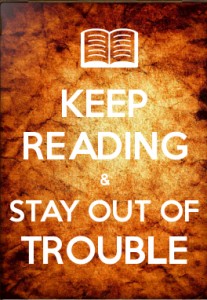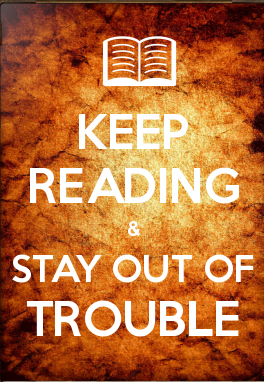 I reviewed The Golden Princess
 for Bookworm Blues on On September 23rd. This is the latest in S.M. Stirling's Emberverse, and is set several generations after the Change. (The Emberverse has its own Wiki, so if you're looking to study up, go here.)
The Golden Princess
 focuses on a new generation of Montival movers and shakers: Princess Orlaith, her brother and their various friends and followers. In the former category is the Empress of Japan, Reiko, a young ruler far from home. Like Orlaith, she's grieving the sudden loss of her father even as she takes on new responsibilities.
Reiko is on a quest  much like the one that brought the magical Sword of the Lady to Orlaith's royal dad, Rudi MacKenzie. I won't rerun the review here, but two weeks later a couple other things about the book have come to mind as the story settles into my consciousness:
First, this is a book about two young women forming the kind of friendship that might, given their respective political roles, be truly world-altering.
Second, the Change is starting to be seen by this new generation of younger characters as the way things have always been. This is not to say they don't know about the Industrial world and information age–all of which came to a crashing halt a few years before Y2K. That history's very much available to them, but the advanced technological period of human history is, more and more, being perceived as the blip. We are a aberration, a brief interruption in a feudal way of living that is seen, by its citizens, as more "natural."
It's a believable evolution in mindset. You can see it in action yourself if you try to tell a nine year old about life before TV (No! It really happened!) But what intrigues me about this paradigm-shift in these books is that the remarkable young women dotted through the narrative don't have much sense that the weird industrial period coincided with a whole lot of feminist activism. Without it, few of them would be queens, royal couriers or knights-at-arm.
This is emphatically not to say that Stirling is ignoring the same history of activism, or downplaying the challenges faced by women in his brave new world. The big baddies in this world make a gruesome art of oppressing women, and The Golden Princess

contains, among other things, one character's brush with sexual assault and an intriguing reference to a female-dominated Japanese civil service.
Sexual politics aren't the point of this book, but they're there, and they're both subtle and intriguing. It wouldn't be right or desirable to watch Orlaith and Reiko sit around jawing about the advances their great-great-grandmothers made, battling glass ceilings their descendants couldn't even imagine. But that blip–us, and our values–are part of what makes this particular fictional revival of the medieval lifestyle so interesting.
Meanwhile, the spectacle of two mighty queens becoming besties is one of the most enjoyable elements of the story.