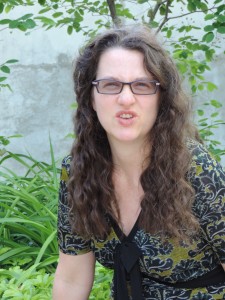 Dear Sir, by whom I mean "Dude whom I don't know at all, who just friended me on Facebook":
I am in receipt of your message reading "How are U?" (Or, sometimes, simply: "Hi.")
Thank you for your interest in me, but I have learned from experience that if I reply to your apparently innocuous stub of a note by asking What do you want? I'll inevitably get some variation on "To be your BFF! And eventually fall in LOVE! <3" Plus, sometimes, poetry.
(Here's a great link on workshops for aspiring poets.)
I like to keep my social media door open as wide as possible, and I accept all connection requests. I try not to unfriend or ban without cause. However, for the record, I already have a soulmate, and I'm not in the market for a new one. While I have befriended people, sight unseen, via the Internet, this particular strategy of yours is not going to lead to our developing any kind of meaningful connection. Demanding of me without offering anything of yourself is no way to start anything.
If you are simply shy and you have legitimate business: a question about my writing, a query about my UCLA courses, a cashier's cheque, a convention invite, an offer to buy one of my photographs, interview requests, a comment on one of my posts, an offer to be my unpaid intern, a literary award, or free accommodations in Paris, please feel free to revise and resubmit your note. Shoot for about 200 words introducing yourself and explaining the purpose of your communication. Points will be awarded for good grammar; it is a personal flaw of mine, but I will think less of you if you can't tell its from it's and Ur from your, you're and even yore.
Otherwise, the question of How I am is adequately covered, moment to moment, by my Twitter updates and Instagram feed.
best wishes,
A.M. Dellamonica