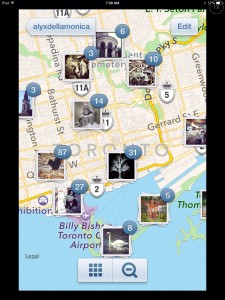 I am still working on answering Blaise's question: are editors still needed? And I'm pondering your other questions, excited about answering them, and grateful to know what interests you. If you haven't weighed in yet and there's something you want to know, tell me! I'm happily building up the list of requests.
In the meantime, a few current snippets of news from the land of Dua Moving Insanity:
–We got the keys to the new place this week, and floors are going in. The shower may be leaky, so we're going to look into fixing it ASAP. Since it's the one truly gnarly-looking thing in the place, this is going to turn out to be a blessing. I am packing boxes and have just about reached the point where I'm going to be hiding away things we will actually want but not need between now and next week.
–Okay, there's one other gnarly looking thing, but it's so outrageous and improbable that I'll tell you about it another time.
–The new place is also grubby. I keep reminding myself that when we moved into Woodland Drive in 2001, the apartment was omg, seriously, so filthy! This isn't bad. Another improvement on our 2001 experience is that  the previous owners at Dua Central didn't fail to move out a whole bunch of wall art, furniture and a seventy billion pound exercise bike. We're really ahead this time! Nevertheless, Kelly and I plan to spend Good Friday scrubbing. If you're in Toronto and want to drop by to see us cleanifying an empty apartment, shoot me a text. And just so you know, I do mean see us cleanifying. You will not be allowed to help.
–"The Color of Paradox" and "Snow Angels" have hit the next stage of pre-publication, which means editors Ellen Datlow and Silvia Moreno-Garcia, respectively, have sent me notes on them, small questions about things that may need fixing. I've been so delighted to have a chance to write a few stories this year, and it's nice to see these moving through the process.
–Although we will not do anything about acquiring new offspring before we are in Dua Central, Kelly and I have jumped a few pre-adoption hoops at a no-kill cat shelter here in the city. It turns out that being able to perform basic tasks like brushing my hair, cooking, walking across the room, lying in bed unconscious and drinking water from a glass–not to mention packing all my worldly goods!–without constant feline supervision is simply depressing. I cannot handle the autonomy.
–We went to the monthly ChiSeries reading featuring Sam Bieko, Keith Hollihan, and Jerome Stueart, with comical SF-themed songs by Kari Maaren and Peter Chiykowski. It was a terrific night. The readings were great, the musicians hilarious and we saw many friends. I'll be one of the readers in July–I'll let you know more as the date approaches.