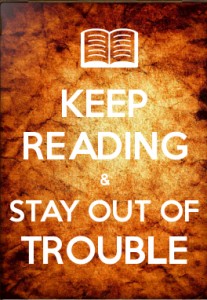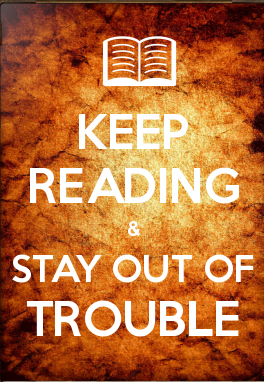 After Suspect Identities: A History of Fingerprinting and Criminal Identification
I jumped into The Murder of the Century: The Gilded Age Crime That Scandalized a City & Sparked the Tabloid Wars
. In addition to also being a book with a very long title, Paul Collins's Murder of the Century is a book with some overlaps, in terms of its subject matter, with the fingerprinting history. It's one of a number of books I've read lately about this era in New York history: there was The Poisoner's Handbook
, last year and The Uncrowned King: The Sensational Rise of William Randolph Hearst
(which I remembered as "The Hearst Thing.")
The Murder of the Century
is, in its way, also a Hearst thing: it's about how two rival newspapers–one owned by Hearst and the other by the Joseph Pulitzer–got into a crazy ratings battle triggered by the discovery of a dismembered corpse.
It's obvious to us all at this point that sensational murders (or, to a lesser extent, sensational deaths) garner audience in big numbers for whatever news outlets feature them. This book is about the genesis of that knowledge. What's most intriguing about this specific case is how deeply the reporters of these rival papers were mucking about in the actual detecting: running down evidence, for example, and proposing their own 'favorite' candidates for the identity of the headless corpse. At one point Hearst essentially leased a crime scene so his reporters would have sole access to it. But wait, there's more! He then had his guys sabotage all the phones for blocks around so that reporters staking out the perimeter would have to leave the vicinity just to call in.
That's just the iceberg tip of some crazy reporter antics.
It's a nicely-written true crime story and a nifty snapshot of both the history of journalism and of policing in New York in the 1880's, well worth your time if any of that appeals to you. Here's the cover:

Paul Collins, should you wish to know more about him, is TheLitDetective on Twitter.
And, since some of you have asked: no, there isn't much of this that's for a specific project, though the fingerprinting history has already proved itself extremely useful. Fiction will come of all this reading eventually–it always does–but I have no specific plans yet. I'm basically just mulching the Gilded Age for the joy of it.
And next up is more of the same, in a way: I'm about a third of the way through Matthew Goodman's Eighty Days: Nellie Bly and Elizabeth Bisland's History-Making Race Around the World
.