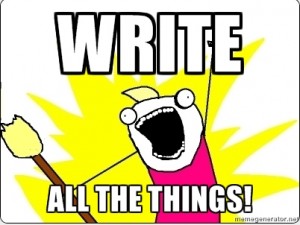 I am at Chuck Wendig's Terrible Minds today, talking about the process of writing Child of a Hidden Sea, and what it taught me. (Hint: I write talky books.)
This was especially exciting because I love Chuck's blog, and often find myself sending students and other new writers to read his frequently-profane essays about writing and publishing.
I'm also very pleased to be over at Corey Redekop's blog for his Subconscious Interview feature, blithering about apples and coffee.