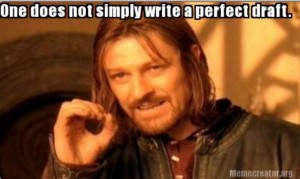 The slice of my life that is all about helping new authors find and hone their voices has been on fire lately, and I have been burning to tell you about all the nifty upcoming developments. Over at the UCLA Extension Writers' Program, registration is open for "Creating Universes, Building Worlds," my workshop course in short speculative fiction. This class makes a nice trial run for something like Odyssey, Clarion or Clarion West: you can write in any of the speculative fiction subgenres, and the workshop is run like one of the aforementioned programs (or as close to it as one can get with an online class.) You get to stay home, write one complete work of fiction, workshop it with the group, and make plans for revision and marketing.
Want more? You also get to read and discuss awesome stories by Kij Johnson, Nalo Hopkinson, Harry Turtledove, Tanith Lee and so many other fantastic writers!
But why is that exciting? You may well ask… I've been teaching this class for years. But for those of you who've taken CUBW and its follow-up, Writing the Fantastic, it does look like there will be a new and more advanced option for you at UCLA come Spring 2016. So that's one very exciting thing.
The other wildly delightful development is that come January I will be teaching a realtime, face to face, honest-to-deity speculative fiction workshop at the University of Toronto in Scarborough, Ontario. Are there (or do you know) any U of T students who might be interested in that? If so, write me and I will give you the scoop as it develops.