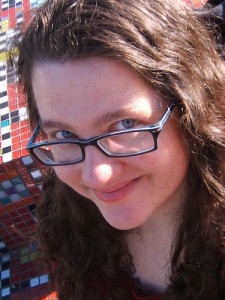 Thank you for visiting the A.M. Dellamonica web page. Here you can find info about me, my (so far) seven published novels, and my short fiction, poems and even my 2021 foray into playwriting.
I moved to Toronto in 2013, after twenty-two years in Vancouver, B.C. My first novel, Indigo Springs, won the Sunburst Award for Canadian Literature of the Fantastic. The sequel, Blue Magic, was released in 2012. I am married to fellow science fiction author Kelly Robson and live a not very double life as a hopepunk writer, L.X. Beckett, author of Gamechanger and its 2021 sequel Dealbreaker.
I am a proud client of Caitlin Blasdell at Liza Dawson Associates Literary Agency.
I am passionate about environmentalism, food and drink, and art in every form. I dabble in several: photography, choral music, theater, dance, cooking and crafts. Desire fascinates me, and I often write about the cost of love.
On this page you'll find publication announcements, articles, and information on my latest UCLA Extension Writers' Program writing classes and other creative writing offerings… and a lot of essays on writing. If you can't find what you're looking for, drop me a line. I'm happy to help. Here are some shortcuts.